Chapters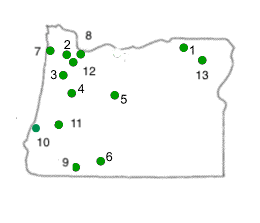 Chapters are organized according to the bylaws
of NPSO. Each chapter sets its own goals and organizes its own activities. Current scheduled events for all chapters are listed in the events calendar.
Dots on the map show the centers of activity for each chapter. Click a dot, or an entry in the table below, to get more information about any chapter.