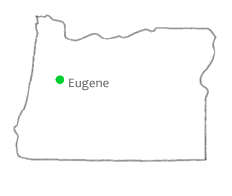 See the Emerald Chapter NPSO web site
here
.
The Emerald Chapter web site has information about meetings, field trips, and other items. Also, the web site features links to a host of locally-based information, such as:
Gardening with Native Plants (3 pdf booklets)
Native Plant Nurseries and Consultants (pdf lists)
Lane County Plant Checklist (information)
Invasive Plants (pdf file)
Rare Plants (pdf file)
Wildflower Hikes (pdf file)
More information is on the web site -- come and visit us there!